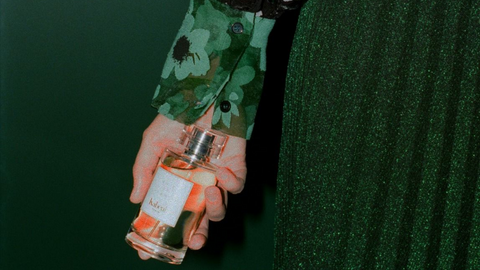 More than a fashion accessory, the perfume for women sublimates sensuality. It embodies a certain freedom and occupies an essential place in the lives of women. Choosing a perfume is above all a question of personality which will also be a vector of memories thanks to its composition and its wake.
A little history to better understand women's perfumery
The first fragrances for women date back to Antiquity. Legend has it that Cleopatra particularly liked to immerse herself in a bubble bath with deliciously scented notes. The perfume for women developed during the Middle Ages, thanks to trade from the East and it was at this time that the first oriental feminine perfumes made their appearance.
During the Renaissance period, great navigators introduced new fragrances straight from America and India. Catherine de Médicis was particularly fascinated by eau de parfum for women. It was the same for Marie-Antoinette and it was at this time that the eau de Cologne appeared. No one could deny the rise of women's perfumery and today, several juices from major perfume brands have survived the ages. It is from this enthusiasm that a whole assortment of by-products such as body lotions, scented shower gel and deodorants was born. Not to mention the scented candles to find this much coveted fragrance at home.
The perfume for women, the essential accessory of seduction
Women have always been ardent admirers of perfumes. Some have become true legends and their fragrance seems to be part of a certain timelessness with exceptional longevity. More than an accessory, the perfume for women has become an essential. Coco Chanel was the first to say: "A woman without perfume is a woman without a future".
The fragrance sublimates feminine beauty, elegance as well as sensuality. Accessory of seduction, perfume occupies an essential place in the lives of women. At Kabeah, a French perfume house, it is this feminine duality that inspires us. Khedija Ben Ayed, creator of the brand, imagined four ultra-feminine fragrances, with a sweet Mediterranean scent and where sensory intoxication is at the very heart of this olfactory universe.
Choosing a perfume for women according to your personality
Choosing your perfume is above all a question of taste, mood and desire. A wake that leaves an emotion, an indelible imprint that evokes a magical moment. It awakens memories of childhood, love, and many more.
Belle Épine, a 100% feminine fragrance with Damascus Rose
The queen of this water is the Rose Damascena. Belle Épine is a floral fragrance that reflects a certain personality. It is a hybrid rose, original, authentic and above all, it is an ancient rose with Persian and Chinese origins. This rose, she is the Kabeah Woman.
Lily Chéri, a fragrance with feminine notes like a summer flirt
Lily Chérie is the tenderness of honeysuckle combined with the freshness of green tea. A perfume for women at once pin-up, childish, flirtatious and carefree. An amber and musky scent that smells of lily of the valley.
Secret de K, a bohemian fragrance with timeless notes
Secret de K is also a sweet fragrance with delicious notes of patchouli. Ideal for a secretive and explosive woman at the same time. Both acidic and sweet, fresh and full-bodied, Secret de K is an olfactory table that is as surreal as it is addictive. The perfume for all mysterious, charming and bewitching women.
Nuit de Jasmin, a perfume for women with oriental scents
Nuit de Jasmin is a musky fragrance, with Jasmine absolute, a rare and noble material par excellence. A jasmine fragrance with oriental notes, composed mainly of this emblematic flower found in Grasse, Egypt, Tunisia. The woman who wears it embodies adventure, passion and simplicity.
In short, choosing a perfume for women is above all a question of taste and personality. It is undoubtedly a seductive accessory that brings a certain self-confidence and turns heads. Discover now our discovery box with its 4 mini travel-size perfumes to create the fragrance of your choice.