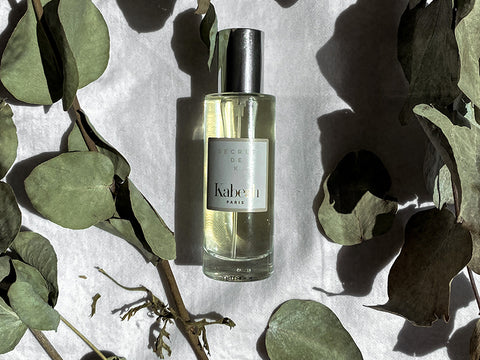 When we want to treat ourselves with a perfume, several types of fragrances are available: eau de toilette, asbolu de parfum, fresh water, eau de parfum, eau de Cologne ... But, do you really know the difference between an eau de toilette and an eau de parfum? A question asked by many women when they choose the fragrance they will wear on a daily basis. In this article, we are going to talk about the different types of fragrances and how to choose the right fragrance for you.
The different fragrances in the perfumery world
Eau de Toilette
An eau de toilette is appreciated for its lightness and subtlety, thanks to the choice of its aromas. Ideal all year round, we like it in summer for its freshness. An eau de toilette is a perfume that can be worn everyday. It makes you travel.
Eau de Parfum
Unlike perfumes which are much more concentrated, an eau de parfum has a lighter scent concentration. One of the aspect of an eau de parfum is that it has more powerful base notes, which allow a better hold on the skin. These strong base notes stay on for a long time after spraying in skin or clothes.
Eau Fraîche 
Known for its lightness, an eau fraîche has very little alcohol concentration. Itcan have different properties: invigorating, soothing or even energizing. Thus, wearing an eau fraîche is a way to take care of your body while wearing a lovely smell on a daily basis.
Perfume Absolute
In the perfume world, perfume absolutes are the most widely used raw materials because of their  concentration. Just like essential oils, perfume absolutes are made from flowers and resins. The plant is macerated, then the alcohol evaporates to obtain the essence of the plant itself.
Eau de Cologne
Eau de Cologne was created by an Italian perfumer who settled in Cologne, Germany in the 18th century. Less concentrated than perfume, it is a fresh and ultra light water that does not stay long on the skin or on textiles. Everything will depend on its composition and the choice of aromas for its base notes.


What are the differences between an eau de toilette and an eau de parfum?
Eau de parfum, eau de toilette : which one should you choose ?
 
If many marketing products have developed among the last years in the world of perfumery, the big question remains the same: what is the difference between an eau de toilette and an eau de parfum?
The difference remainds mainly in the amount of perfume concentrate mixed with alcohol.
An eau de parfum has a more pronounced fragrance than an eau de toilette. As a result, its essential oils concentration is stronger. But if the notes is identical to an eau de toilette that will not change the scent of the fragrance. 
Why choosing an eau de toilette ?
At Kabeah Parfums, we decided to develop aunique sensory universe around four vegan and cruelty free fragrances.Eaux de toilette made from plant and floral essences to make the woman withing you shine:
Discover our four fragrances here in our women's perfume discovery setto choose the one that suits you or to create your tailor-made perfume. A unique fragrance that looks like you. Eau de toilette or eau de parfum, the difference does not matter as long as you feel transported by the fragrance you love.